Curis Use Tracker for CoVID-19 Pandemic
COVID -19 Information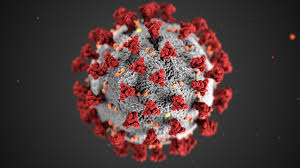 ==========================================================================================================================
-----------------------------------------------------------------------------------------------------------------------------------------------------------------------------------------------------------------
"Like" our Facebook page here!
Follow us on Twitter @SykesvilleFD

Gene Whiteman, Life Member, SFDFD 1937-2020

Sykesville Life Member Gene Whiteman Dies 1937-2020

Public Information Officer Bill Rehkopf, September 28

Gene Raymond Whiteman, age 83, of Sykesville, passed away on Monday, September 28, 2020, at Carroll Hospital.

Born July 22, 1937, in Flintstone, MD he was the son of the late Raymond E. Whiteman and Rosalie Marion Garlitz Whiteman. He was the husband of the late Patricia Ann Carr Whiteman who died April 23, 2017.

Gene was a life member of Sykesville-Freedom District Fire Department and had served ... (Full Story & Photos)

Sykesville FD Receives $100,000 Federal Grant

Public Information Officer Bill Rehkopf, August 14

The Sykesville-Freedom District Fire Department has been awarded an Assistance to Firefighters grant from the Federal Emergency Management Agency.

The $105,445 FEMA AFG grant will be used to purchase new hydraulic extrication tools to replace older low pressure units on the department's heavy rescue vehicle, Rescue Squad 12. These new tools will be used for vehicle extrication, Rapid Intervention ... (Full Story & Photos)

Working House Fire in Woodbine

Firefighter/EMT Bill Flanagan, March 26

Box alarm 12-04 was sounded at 10:18 am on March 26, 2020 for a report of a house on fire in the 7400 block of Old Washington Road in Woodbine. Units from Sykesville, Winfield, Lisbon, Glenwood and West Friendship were on the initial dispatch. The first responding units called for a tanker task force based on the initial call reports of a working fire. The working fire was soon confirmed by an off-duty ... (Full Story & Photos)

LISTEN LIVE TO CARROLL COUNTY, MD FIRE COMMUNICATIONS
(CLICK HERE)

MISSION STATEMENT
It is the mission of the Sykesville-Freedom District Fire Department to preserve life and property, promote public safety and foster economic growth through leadership, management and actions, as an all risk life safety response provider.